Moving to the University of Florida - Fall 2018!

This fall I'll be moving to the
Department of Geological Sciences
at the
University of Florida
as an Assistant Professor of petrology and geochemistry! I'll be establishing an Experimental Geochemistry lab there and will be looking for motivated, hard working MSc and PhD students interested in planetary geochemistry, petrology, and isotope geochemistry to start in Fall 2019. I'll be located at Carnegie through the Fall 2018 semester, but I'm excited to get to UF and to get started!
About Me
I am a currently a Post-Doctoral Researcher and
NASA Early Career Fellow
at the
Geophysical Laboratory
, part of the
Carnegie Institution for Science
in Washington, DC. My research focuses on using a variety of techniques and sample types to answer large-scale questions about the origin and magmatic evolution of the terrestrial planets.
In 2014 I earned my PhD with Distinction from the
Institute of Meteoritics
at the
University of New Mexico
and have been working at Carnegie since then. I specialize in using high-temperature and pressure experimental techniques to recreate the conditions inside rocky planets on laboratory scales and combing the results with detailed studies of planetary materials to gain a more complete picture of planetary evolution.
I have also been known to enjoy a beer or two, sometimes of my own making, and occasionally I get lucky enough to take a photograph worth sharing!
---
Cover Photo: Visiting Machu Picchu, Peru, November 2017

All photographs and pictures on this website were taken by me and are my personal property, unless otherwise noted. Please do not copy or download any of them without my permission.

Powered by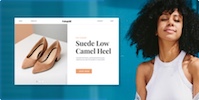 Create your own unique website with customizable templates.